Quick questions
Using Inbox mobile application on Apple phone or tablet, You have possibility to enable or disable notifications (for incoming mail). To do this:
Go to your phone or tablet settings;
Select the Notification Center;
In the app list find Inbox.lv and tap it;
In the Alerts move the slider to the right;
Select amount of recently used objects;
Also move the slider to the right near the Sounds to enable sound for notification.
---
Cache is a temporary record of actions taken on your phone for a long time, including the use of design elements, settings, and more.
Sometimes Android applications start to perform incorrectly. And if You have any problems with the application, the first thing that is recommended to do is to clear cache.
Clearing  cache of mobile phone enables to accelerate its work, solves problems and avoids various mistakes, both visible and not visible to You.
For correct performance of the application, the cache must be cleared after each update, as after the update there may be some changes in the application. In order to see them, You need to clear cache.
To clear the cache:
Go to the app settings (above the list of all folders, press Settings);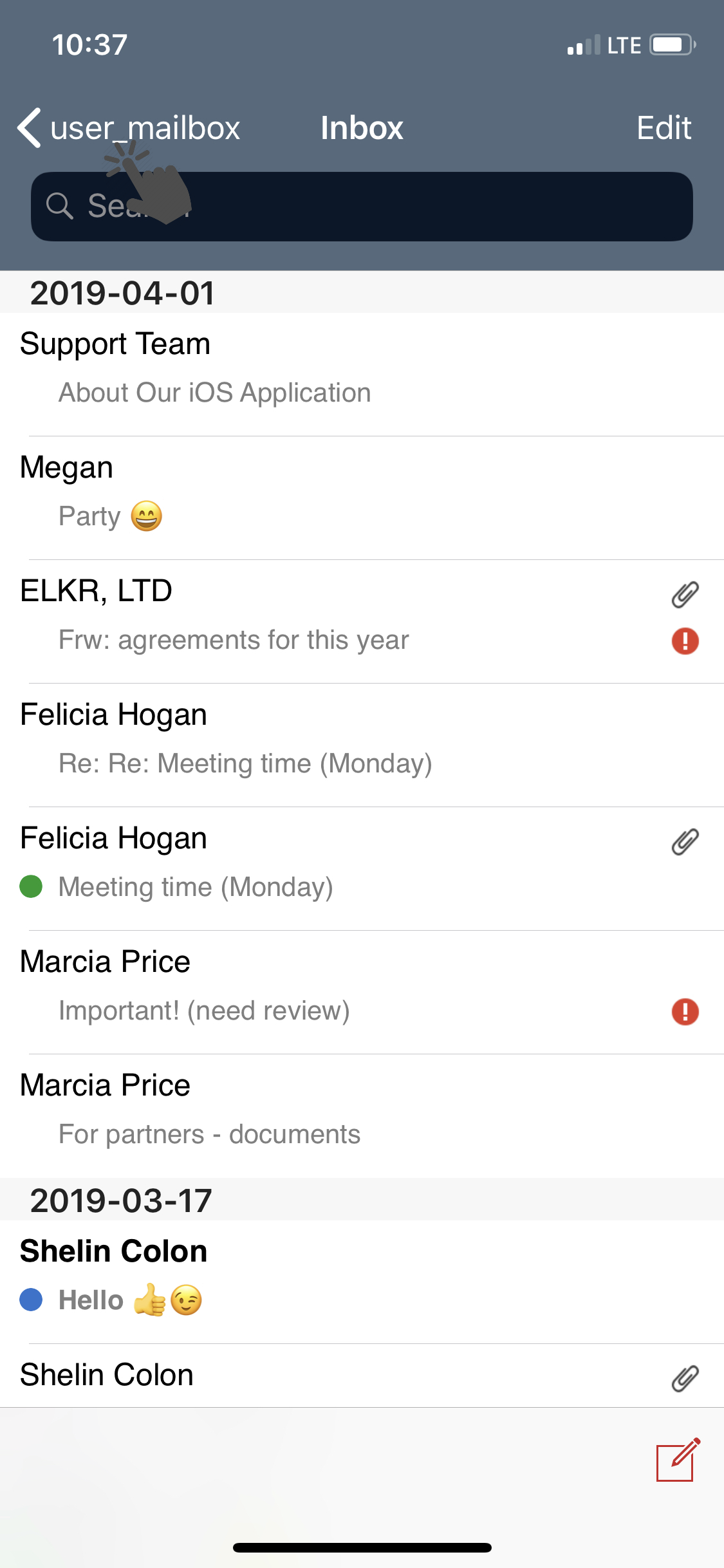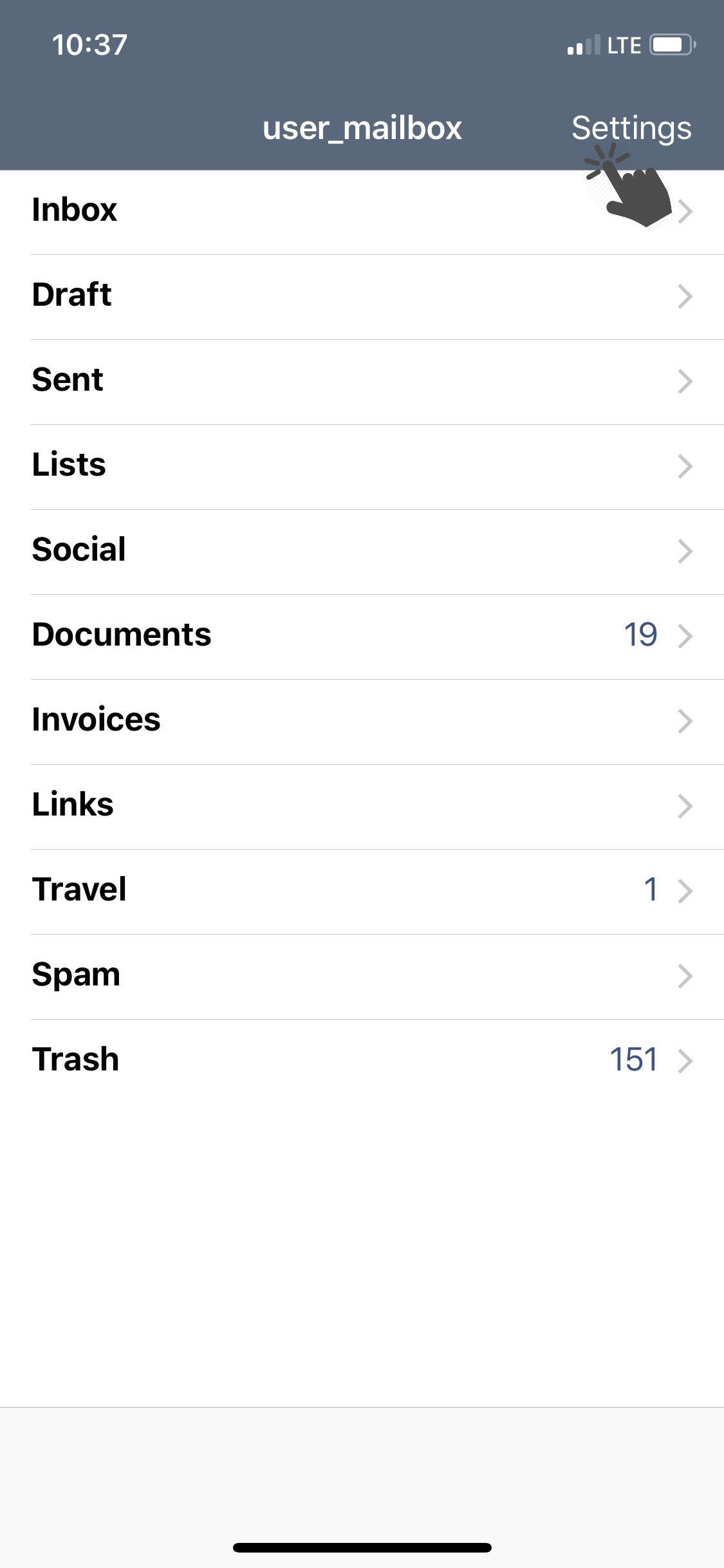 In the Storage section click on Attachments;
Confirm choise to delete storaged data.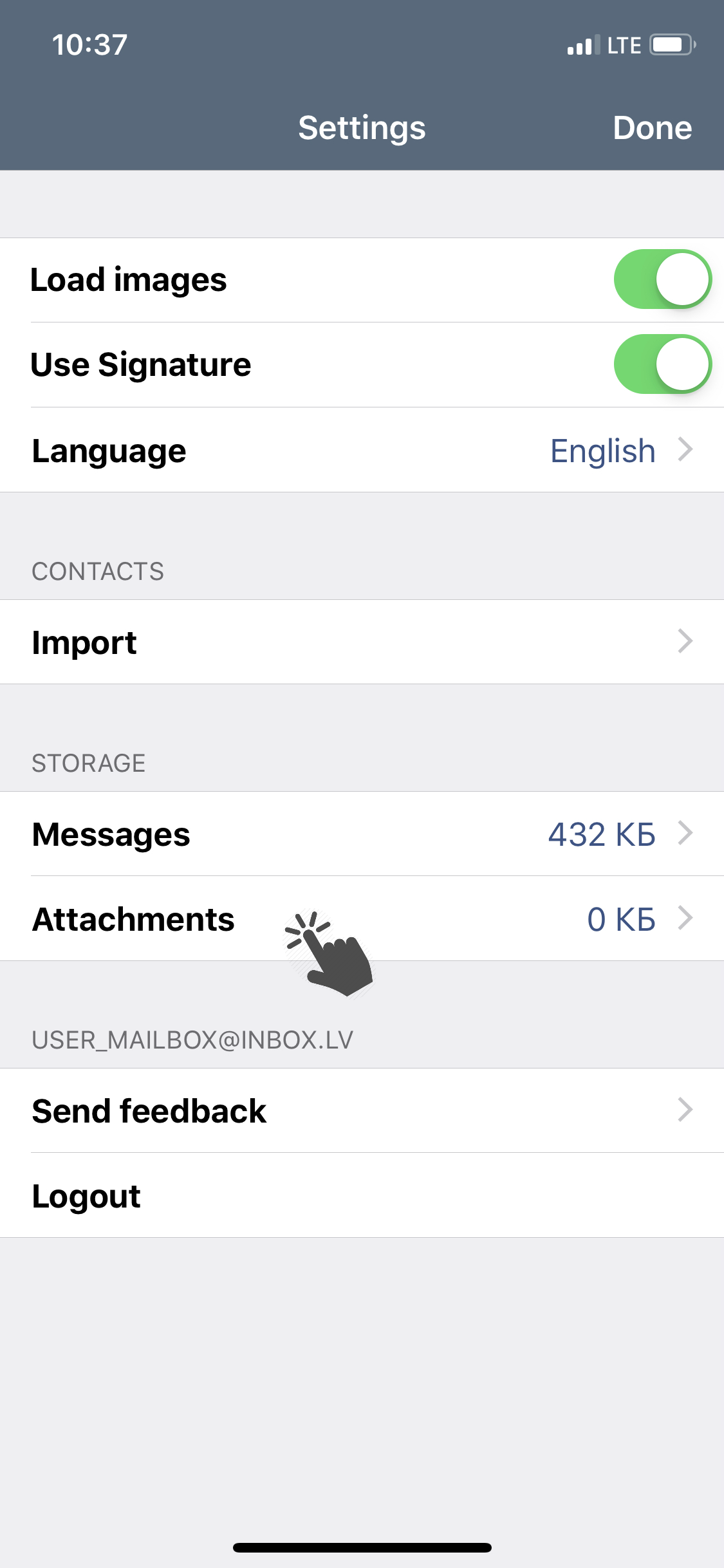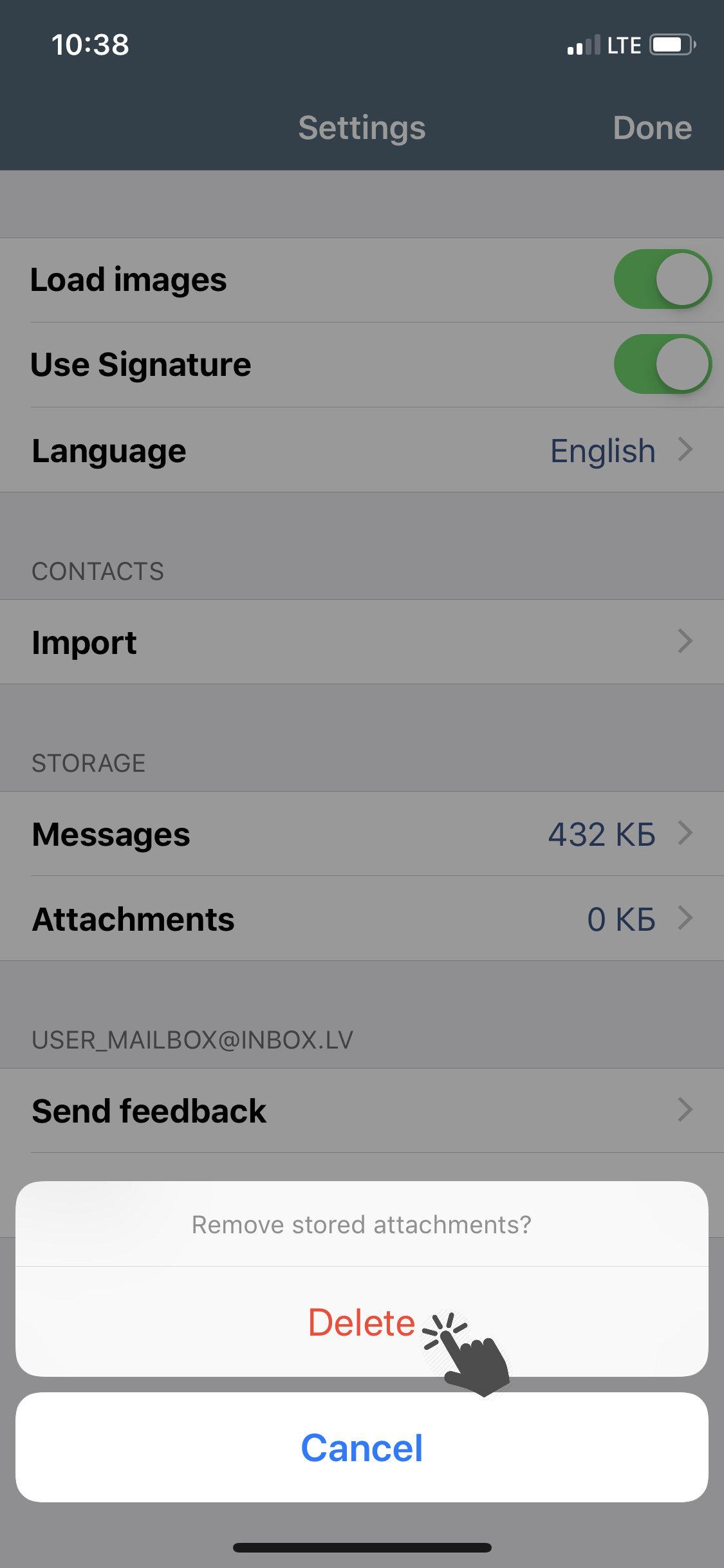 ---
You can change application language on the authorization form - above the fields of entering username and password, or You can change it in the app settings:
When You are logged into Your mailbox navigate to the folder list by tapping on Your username on the top of the screen;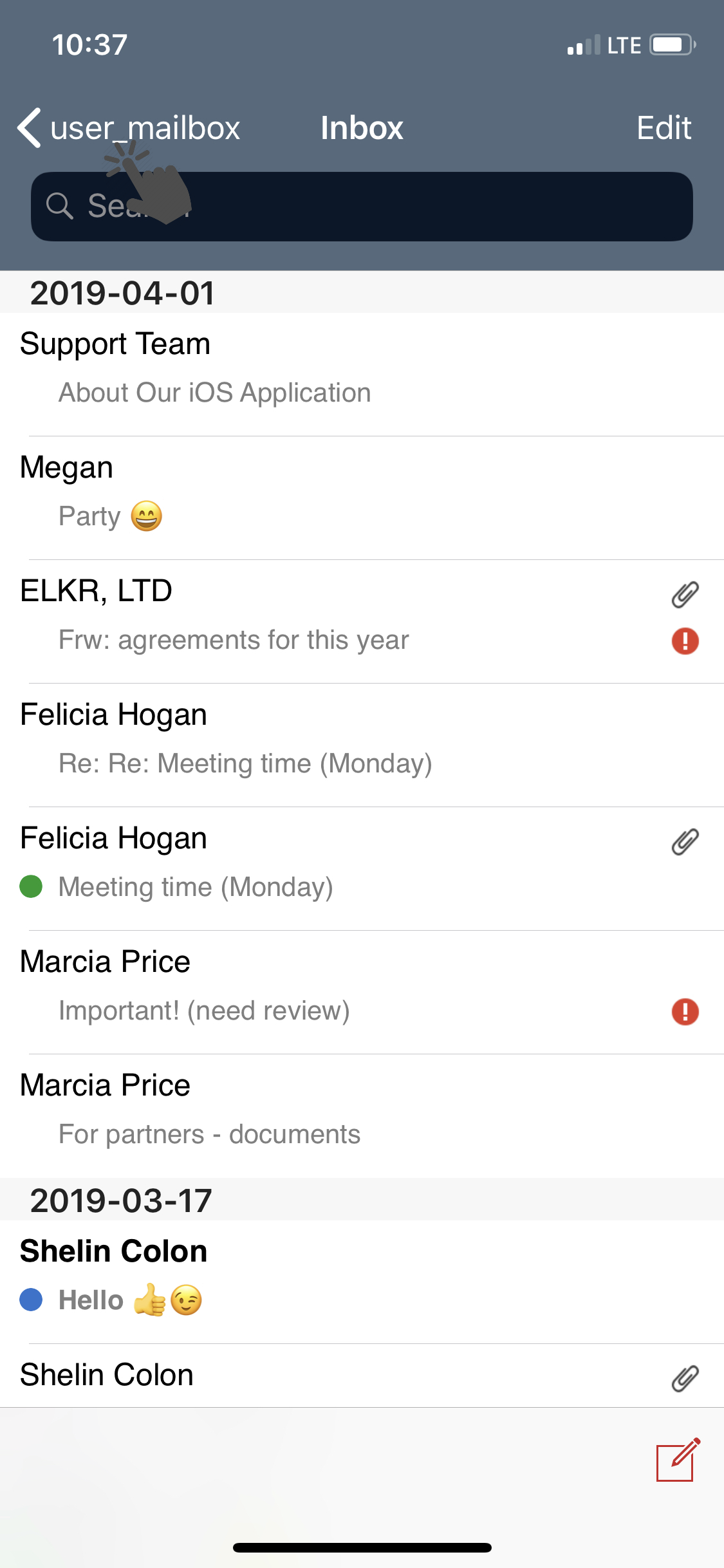 Click on Settings and then Language;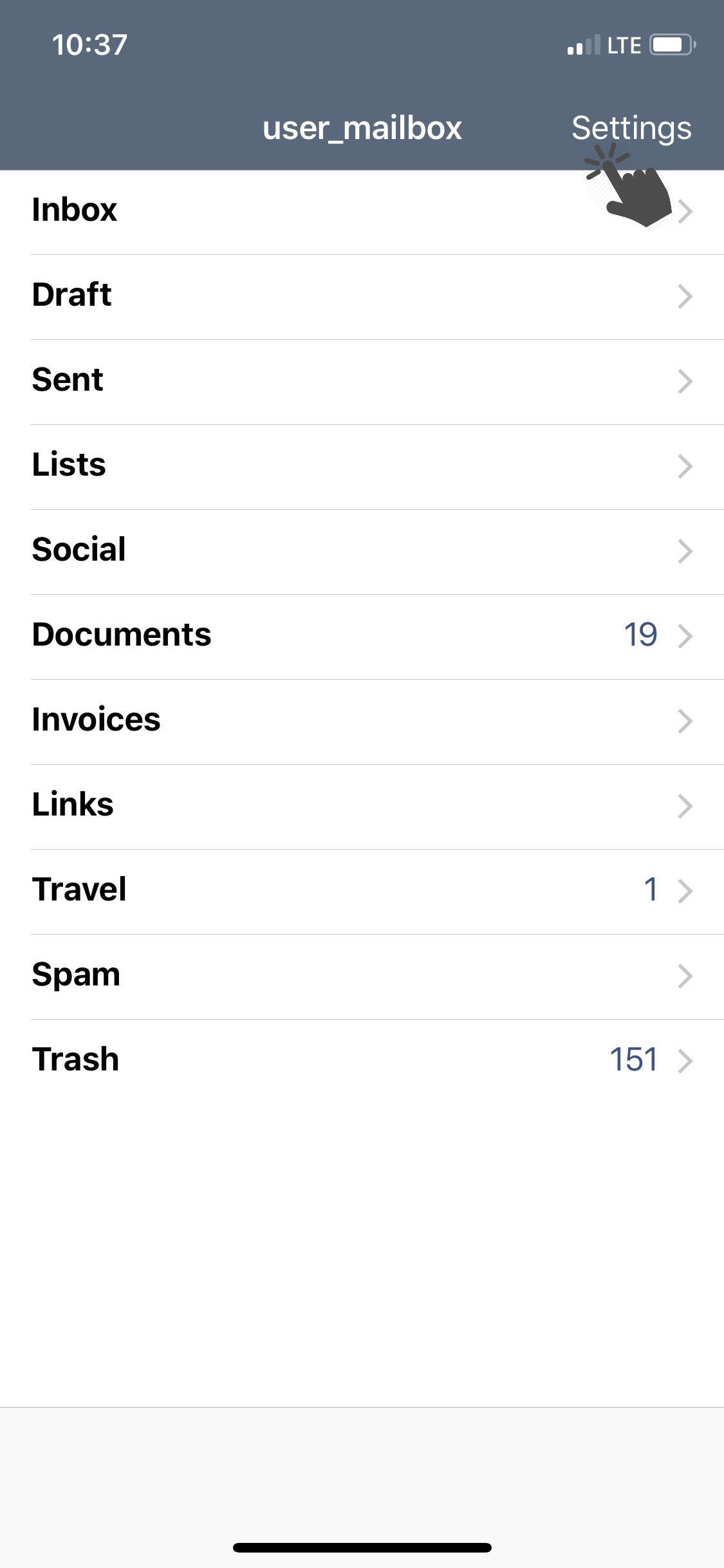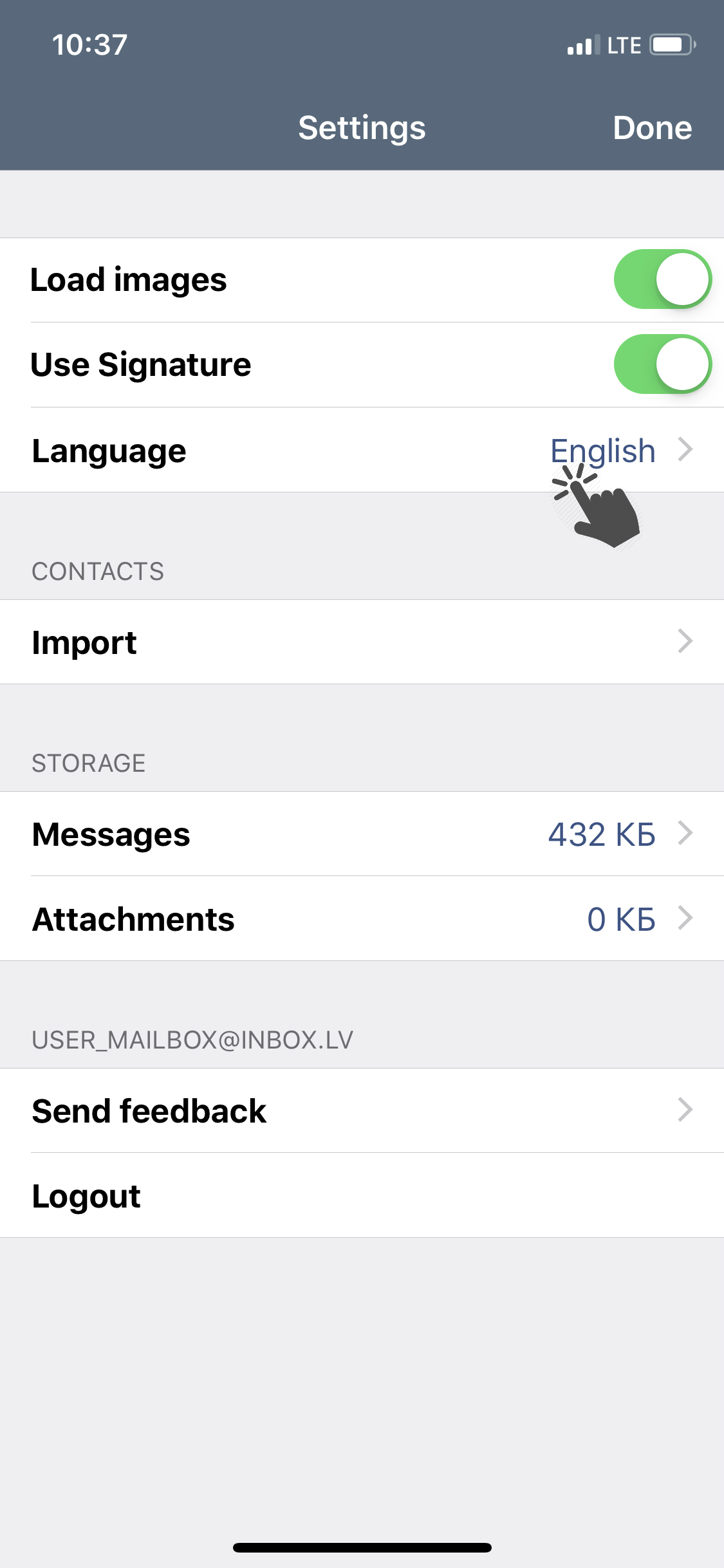 Choose one of languages, click Settings again and then Done to save the changes.
---